David Richardson speaks after ICC Annual Conference
ICC Chief Executive happy with progress made on key issues for cricket during ICC Annual Conference 2016
"I think the discussions were fruitful in that a lot of progress was made. A lot of detail is being worked out," explained Richardson at the conclusion of the conference in Edinburgh on Saturday (July 2). "When it comes to governance structures, the overall principle is that we want to provide fair opportunities to all members based on merit rather than necessarily on membership status.
"The detail we're working through is who sits on the committee, what is the committee structure, how will the committee report to the board, who will sit on the board, and what will the voting rights be. Will the associate members retain the current position where they don't really get an effective vote or will they have an equal vote? How will decisions be passed — will it be by simple majority or two-thirds majority? By October [2016], we're pretty confident that we could have a constitution before the board that hopefully they'll be able to sign off on."
Approximately 150 delegates from the 105 full, associate and affiliate member nations were in Edinburgh for the six-day conference, and Richardson said the discussion was productive. "The encouraging thing is that all members acknowledge that something needs to be done, that we need to put in place more meaningful cricket competition structures. They should provide all members a fair opportunity to progress to the highest level.
"It's impossible for everyone to play everyone in a first division of Test cricket. It's impossible for India to play everyone, like people expecting in the past. Do we need two divisions? If so, how many in each division as far as Tests are concerned? What will the ODI cricket league structure look like, what will the T20I cricket league structure look like, if we have one? Once we agree on the principles, we have to see if it fits in the calendar. Will it fit with the World T20 and domestic competitions springing up all over the place? We don't necessarily want to be competing with ourselves


"The third element is the funding of it all. It's no good saying we're going to have a second division of Test cricket and then find out those series are uneconomical, everyone loses money and we're worse off than before. So, we need to prepare the calendars and see among the various options which one fits best, and find a funding model that ensure no one is worse off than before. We need to do a lot of evaluations on the different structures.
"The members are most likely going to get together in September once we've worked out the detail and put some indicative calendars together. Essentially, it's bilateral cricket and it's the members that need to determine what they think will provide more value, more context, better value for the fans."
Another idea mooted at the conference was the feasibility of scheduling additional World Twenty20 tournaments instead of sticking to the original plan to shift the event to a four-year cycle, but Richardson pointed out that a decision couldn't be taken without first consulting the broadcaster.
"The board supported the possibility of holding additional World T20 tournaments at least in 2018, and there is a gap in the Future Tours Programme calendar for it to take place," said Richardson. "But we have a broadcast agreement in place with Star and they need to be consulted and we need to negotiate a value for the tournament. We would have loved to have made a decision at this time, but we're not ready yet. We need to work through the detail with Star and then make a decision in October as well."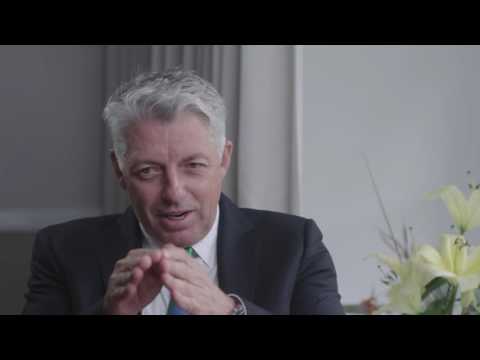 The ICC did address a number of issues, including 'umpire's call', incorrectly called no-balls and helmet safety among other things, and indicated that they would take greater control of the Decision Review System (DRS).
"Moving forward, we probably need to take heed of what the ICC Cricket Committee is saying, which is ICC should take more control over DRS," said Richardson. "So the implications of that needs to be worked out now … what it's going to cost, what it's going to take for ICC to take more control, do we need to buy technologies, rent technologies, etc.
"Hopefully, we will be able to implement down the line a more consistent form of DRS. Wherever it is used, it should be the same, so that the players understand it, the umpires understand it and the fans understand it as well. If we're going to have DRS, it must be consistently applied. Once we get a system everyone trusts, then we'll much closer to having a system which all teams will accept."